Microsoft Surface Hub 2 And Its Magic
"Microsoft surface hub 2 is a pioneering technology bringing future of the office industry to the real world.
It's a brand of interactive touchscreen whiteboard equipped with multi-pen and multi-touch capabilities.
With advancements like live collaboration and video conferencing, Surface Hub 2 rolls out in 2019"
Once upon a time, conferences were made in the confines of rooms at top-notch centers and special locations. Companies had to convey their staff to certain areas to get the desired presentation, communication, and impact. But that is an aberration today.
There are better ways to commune, converse, converge and communicate.
Thanks to the latest innovations.
A significant innovation which has contributed to business conference room arrangements is the Microsoft Surface Hub 2.
It's recent, concise and all-encompassing features can make a technology geek pique interest.
Microsoft Hub 2 brings intriguing options to the table, and these all can be summarized as nothing more than magical!
Check out some of the features of Microsoft Surface Hub 2 below –
Magic 1 in Microsoft Surface Hub 2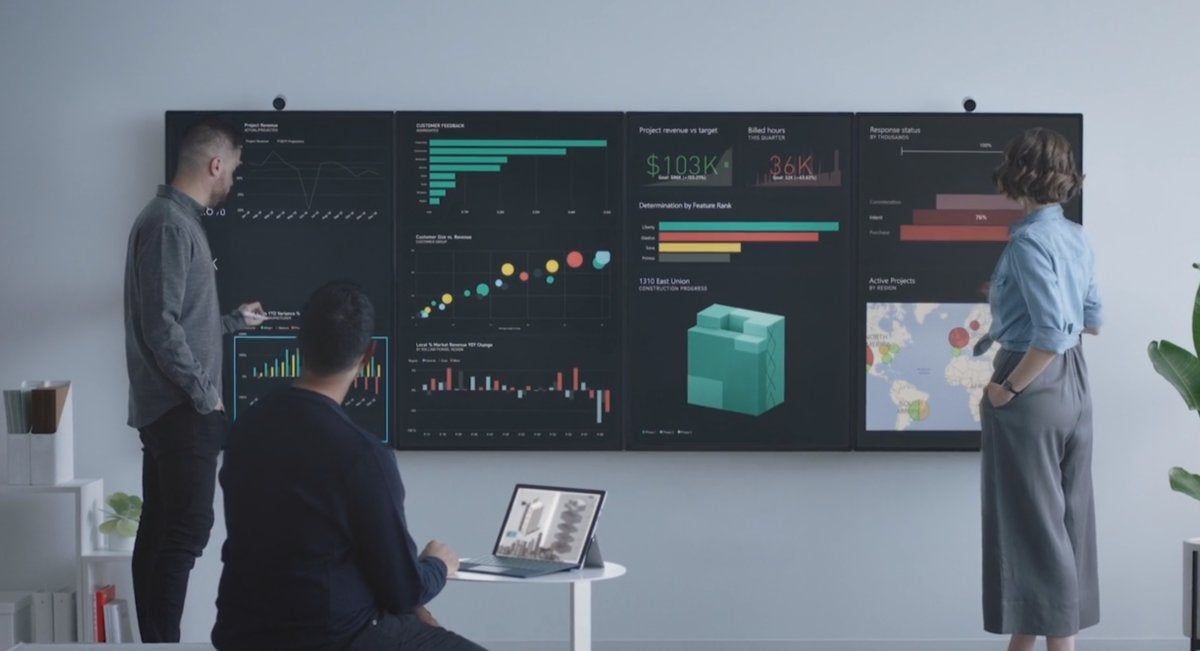 Looking forward to a next generational giant conference room display? Then you have gotten one!
Unlike the original surface hub released in 2016, the Microsoft hub 2 allows the presentation to be viewed from a 50.5-inch widescreen and that is relatively broad when compared with its counterparts. Furthermore, it has more than 4k resolution and a 3.2 aspect ratio coupled with thin bezels so you can rest assured of a clear, digital and original view.
Think of a giant, clear and succinct display and you would think of the Microsoft Surface Hub 2.
Magic 2 in Microsoft Surface Hub 2

Secondly, Microsoft Surface Hub 2 has a portrait orientation that allows it to rotate into place with a few glides. What this means is that you could slide and glide the display easily during presentations. Although this clever mechanism is quite similar to that in the Surface book muscle lock, the Microsoft Hub 2 presents easier navigation, access, and usage.
So, in addition to its magical clarity, the Microsoft Surface Hub 2 can be moved or rotated to different viewing positions with only a few swipes!
Magic 3 in Microsoft Surface Hub 2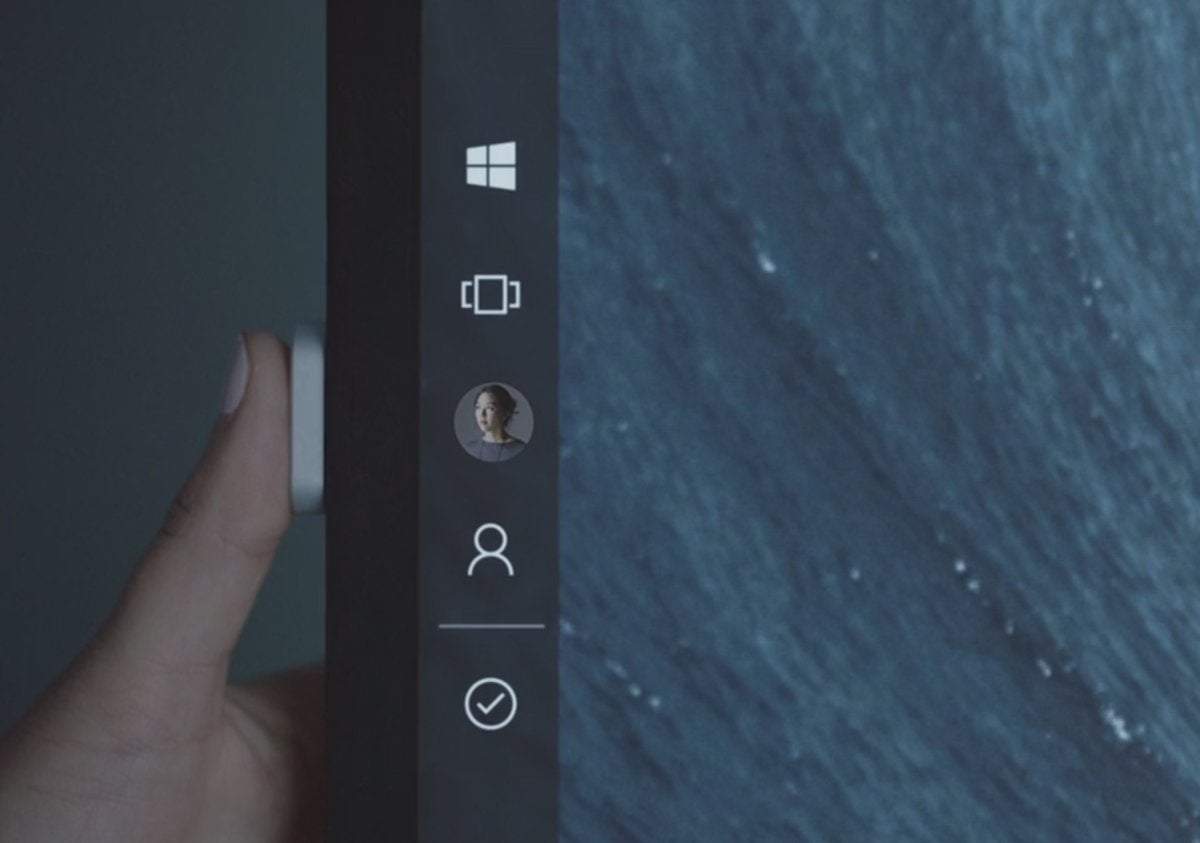 I present to you, the beauty of Microsoft Surface hub 2. This device is not only functional and easy to navigate but also amazing in aesthetics. It is embodied in a stunningly thin hardware. Moreover, its windows 10 software allows multiple log-ins and is accompanied with an inbuilt fingerprint feature that allows special access to only registered fingerprints.
When in use, the device produces a real virtual view that makes it look as though colleagues are standing right in front of each other. It creates a digital view of users and allows navigation for convenience.
Microsoft Surface Hub 2 is specifically upgraded and designed to bring life, every member of a video conference into one location.
Magic 4 in Microsoft Surface Hub 2
Surface Hub 2 also comes with a lightweight hardware that can be easily moved and handled by users. As such, users can conveniently move and reposition the device. Also, the Microsoft hub 2 possesses a working four steel case stand that makes it possible for it to be mounted on a wall and for it to be linked to multiple monitors.
With the Microsoft Surface Hub 2, you can enjoy a complete 3D whiteboard device in an easily moveable package.
Magic 5 in Microsoft Surface Hub 2
Microsoft Hub 2 is a whiteboard app like no other. One major facet we cannot leave behind is the ease at which presentations can be set up. It could be set up like a whiteboard and teams can log in from anywhere around the world. This device turns every office into a five-star conference room.
If you need an app that can unify staffs from various continents of the world in a single meeting with visual evidence, then opting for Microsoft Surface Hub 2 is a wise choice.
Words have it that the Microsoft Surface Hub will be out in 2019, but the exact date is not declared yet. Wouldn't it be remarkable to utilize the amazing magic of this device?